Working Together in Partnership
Transforming Customer Engagements
We work with best-in-class technology partners and solution providers around the globe, redefining omnichannel contact centers for truly exceptional customer experiences.

Technology Partners
Upstream Works partners with world-class technology leaders to provide innovative, effective solutions for your business success. We work with industry partners and bring it all together – from the Cisco Collaboration platform to CRM and any business application – we collaborate to deliver omnichannel solutions to enable customer service excellence.

Solution Partners
We work collaboratively with a variety of partners to meet the needs of organizations with flexible and comprehensive omnichannel contact center solutions. Upstream Works solution providers include value-added resellers, system integrators and consulting firms, delivering on commitments to customer excellence.
Aspen Technology Group Inc. is a cloud and customer experience consulting company based on Amazon Connect and related services. AspenTGI offers innovative solutions that allow organizations to increase cloud adoption while helping them meet their customer experience goals. With outcome-based results, AspenTGI delivers customer experience consulting, high-touch deployments and on-going support.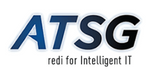 ATSG provides software and networking management service solutions to major enterprises, cloud and hosted solution providers, and government agencies. It helps organizations reduce IT operating costs and increase their systems' availability while optimizing their unified communications, contact center, virtualized data center and network assets.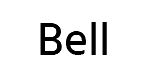 Bell is Canada's leading provider of information and communications technology (ICT) solutions. With strong business communications expertise and networks that are unrivalled in the industry, Bell designs, builds and operates the critical infrastructures that power many of the largest networked organizations in Canada and around the globe.

CAE is an IT Infrastructure Services Reseller, delivering the technology foundation for digital transformation. Our unique service led approach focuses on maximising the relevance of solutions from across the Network, Datacentre and Digital Workspace. Based in in the UK, with a global capability in private and public sectors.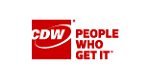 CDW is a leading provider of integrated information technology solutions for business, government, education and healthcare. They have a broad array of offerings range from discrete hardware and software products to integrated IT solutions such as mobility, security, cloud, data center and collaboration.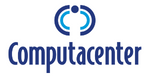 Computacenter is a leading independent technology partner, trusted by large enterprise and corporate organizations. They help customers to source, transform and manage their IT infrastructure to deliver digital transformation, enabling users and their business. Computacenter is a public company quoted on the London FTSE 250 (CCC.L) and employs over 16,000 people worldwide.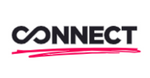 Connect is a Systems Integrator and Managed Service Provider specialising in Contact Centre and Unified Communications (UC) technologies. We focus on transforming call centres into omnichannel contact centres and telephony into UC for national and multinational businesses across the world who have any type of communications estate.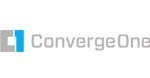 ConvergeOne offers best-in-class solutions in customer experience, collaboration, contact center, cloud, enterprise computing, data center and virtualization, enterprise networking, and security.

Core Business Technology Solutions (CoreBTS) is a solution provider focused on customer-centric software, technology and related IT infrastructure and technology services to corporate and government clients. Core BTS solves complex business needs across networking, collaboration, security and data center infrastructure.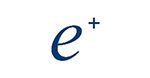 ePlus is a leading integrator of technology solutions. ePlus enables organizations to optimize their IT infrastructure and supply chain processes by delivering complex information technology solutions, which may include managed and professional services and products from top manufacturers, flexible financing, and proprietary software.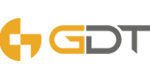 Founded in 1996, GDT is an award-winning, international multi-vendor IT solutions provider and Cisco Gold Partner. GDT specializes in the consulting, designing, deploying, and managing of advanced technology solutions for businesses, service providers, government, and healthcare.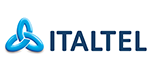 Italtel Spain is a technology company that combines the traditional positioning in networks and communications services with the ability to innovate and develop end-to-end solutions and applications for digital transformation, productivity and business success, as well as for the evolution and simplification of network infrastructures.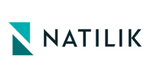 Natilik is a specialist Global IT and communications provider. We have a wealth of experience in helping our clients transform customer experience and deliver a truly connected digital experience. We do this through leveraging the best possible contact centre solutions from Cisco and their eco-system partners.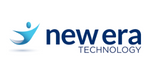 New Era Technology is an IT Professional Services and Communication Company with unique capabilities implementing large scale IT solutions, Managed Services, Collaboration solutions and Contact Center technologies worldwide.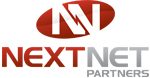 Founded in 2011, NextNet Partners is an Arizona-based IT consulting company that is also a NMSDC-certified, minority-owned small business. We innovate and provide scalable, secure and successful business outcomes for our clients using next-generation network technologies with the best people in the business.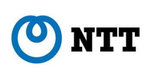 NTT is a global company specializing in information technology services including network integration, security solutions, data centre solutions, converged communications, customer interactive solutions, Microsoft solutions and a range of professional, consulting, managed and support services.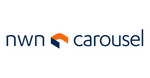 NWN Carousel provides cloud, on premise and hybrid technology solutions to its customers depending on their individual business problems. NWN's NCare Managed IT Services and NWNcomm Cloud Collaboration Solutions are recognized as best in class. NWN offers solutions for unified communications, data center, networking, security and end user computing.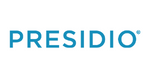 As one of the largest solutions providers in the U.S., Presidio combines experience and stability with regional expertise and service, so you can rest assured they'll be there to help you locally with the ability to cover your global business needs.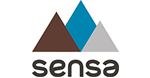 Sensa is an IT service company with headquarters in Iceland. Sensa offers communication solutions, including collaboration, contact centers, network management, infrastructure, security, hosting and UCS. Solutions and services include Customer Service, Managed Services, Hosting and Colocation, Data Storage, Disaster Recovery and Professional Services.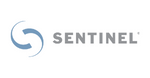 Since 1982, Sentinel Technologies has been recognized as a premier business technology services provider dedicated to delivering the highest quality IT solutions, customer service and support.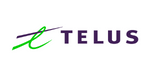 TELUS Corporation is a Canadian national telecommunications company that provides a wide range of telecommunications products and services including internet access, voice, entertainment, healthcare, video, satellite and IPTV television.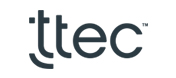 TTEC is a global customer experience company that designs, builds and operates captivating omnichannel customer experiences on behalf of the world's most innovative brands. Founded in 1982, TTEC partners with business leadership across marketing, sales and customer care to design and deliver a simple, more human customer experience across every interaction channel.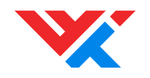 World Wide Technology, Inc. (WWT) is a leading technology integrator providing technology products, services and supply chain solutions to customers around the globe. WWT understands today's advanced technologies, including Unified Communications, Security, Datacenter, Wireless Mobility and eCommerce.
At Upstream Works, we're redefining the customer experience – for you, your customers, for all of us.