Upstream Works on Finesse (UWF) provides a flexible omnichannel solution that enables organizations to deliver a consistent and personalized customer experience across all channels.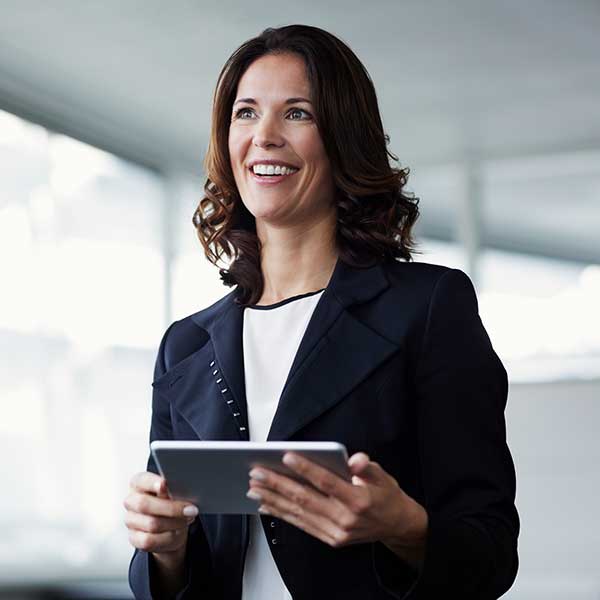 Transform CX & Evolve Your Cisco Contact Center
Upstream Works on Finesse (UWF) offers omnichannel contact center solutions that support digital transformation, CX innovation and operational efficiency – all while protecting your existing investments. Connect digital channels and leverage new and emerging technologies without creating CX silos. Improve the agent experience with seamless integrations to multiple AI applications, business applications and CRM systems with minimal investment.
Evolve your Cisco infrastructure with migration flexibility for on-premise, private cloud and public cloud. The agent desktop experience stays consistent as you evolve, eliminating additional training requirements while maintaining business rules and integrations.
Digital CX with self-service and assisted service for convenient and personalized CX
Migration flexibility including on-premise, private cloud and public cloud
Agent Desktop consistency across Cisco Finesse and Cisco Webex Contact Center Solutions
UWF Omnichannel Cloud SaaS Solutions on Cisco SolutionsPlus
Upstream Works on Finesse Omnichannel Cloud Saas Solutions are now available on Cisco SolutionsPlus. Each offering includes an enhanced agent desktop, the supervisor desktop with reports and analytics, and the option to add digital channels, integrations and Upstream Works Assist knowledge management for agent guidance and customer self-service.
UWF Standard Omnichannel Cloud SaaS Solution for Cisco UCCX
Fast deployment model
Upstream Works email and web chat
Seamlessly integrates with Cisco UCCX and WCC*
Get started with 50+ seats
Easy to scale and grow; purchase Premium Integration Services when you're ready
UWF Enterprise Omnichannel Cloud SaaS Solution for Cisco xCCE
Tailored enterprise solutions
Integration with Cisco UCCE, PCCE, HCS, WxCCE and WCC*
Add integrations to AI and business applications, and CRMs
Tailor and grow the solution; purchase Premium Integration Services when you're ready
*Upstream Works on Cisco Webex Contact Center (WCC) to be available in Q1 2023
Achieve Agent Success with Upstream Works on Finesse (UWF)
UWF enhances Cisco Finesse with a web-based omnichannel desktop.
Exceptional omnichannel customer experience means providing communications options on your customers' terms – with their choice of channel and convenient service. It also means providing call center agents with an agent desktop that brings together customer information from across the enterprise.
UWF goes beyond the traditional call center with a flexible agent desktop that can be delivered on-premise or as a cloud contact center solution. Omnichannel-ready configurations are available.
The Upstream Works desktop supports all Cisco Collaboration platforms, including UCCX, UCCE, PCCE, HCS and WxCCE.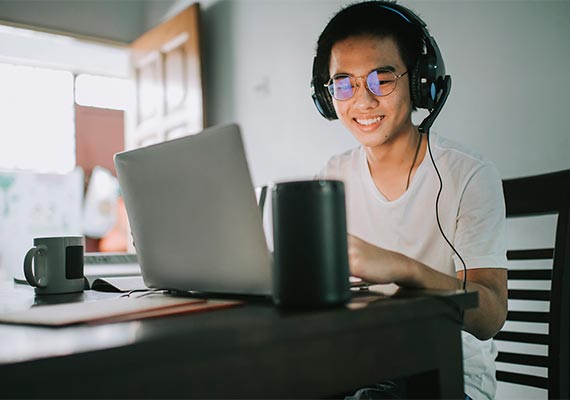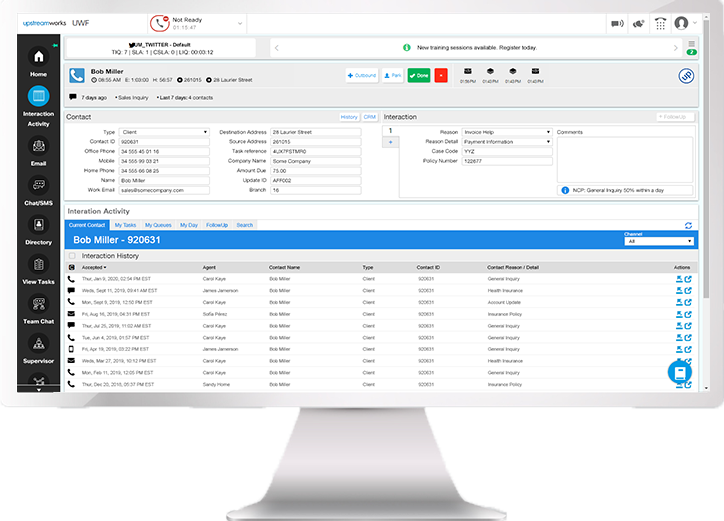 Omnichannel Contact Center Desktop for Cisco Finesse
The Upstream Works on Finesse (UWF) desktop delivers on the omnichannel promise with web-based gadgets and tools in a single workspace for all channels and applications – all within Cisco Finesse.
UWF blends all conversational data, Interaction History, and rich reports for informed CX and optimized team performance. It features cross-channel engagements for consistent and effective CX across all channels.
Omnichannel Experience
UWF goes beyond email and chat to bring all channels into the contact center, including Voice, SMS, Messaging, Video Engage, Co-browse, Social, Bots, AnyTask, and more.
Feature-Rich Agent Desktop
The UWF agent desktop empowers agents to deliver personalized, effortless and consistent customer engagements across every channel.
Contact Center Software Integrations
Bring all your data and tools together in one platform with seamless integrations to channels, business and AI applications, CRM platforms and databases. Extend the value of your investments, reduce training time and increase overall productivity.
Learn more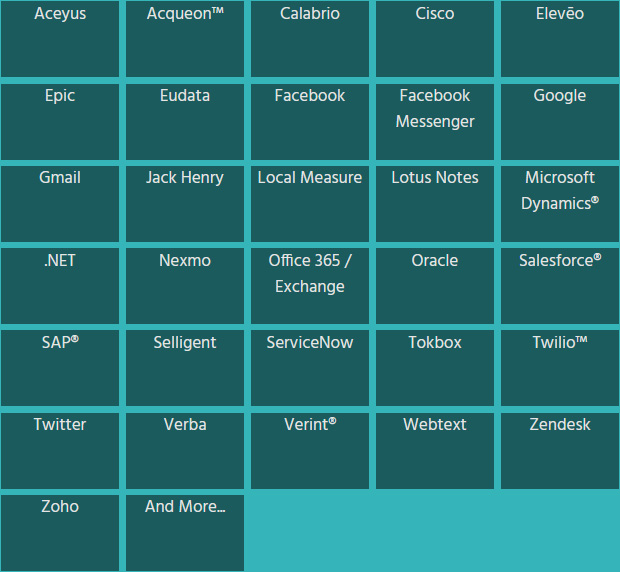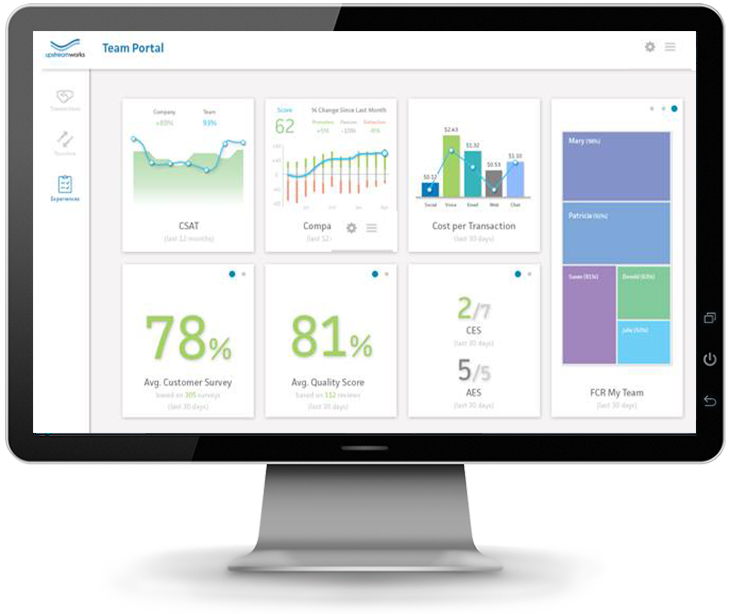 Customer Journey Analytics, Omnichannel Reporting & Management
UWF provides flexible reporting for performance optimization. Get convenient access to actionable information, how and when it's needed. UWF includes a rich set of standard historical reports and real-time statistics for deeper insights into contact center performance.
Reports and Analytics

: Includes First Contact Resolution (FCR), agent solve rates and key performance indicators (KPIs) for all channels.

Supervisor Desktop

: Provides quick insight into queue statistics, team performance and task management.
Customer Management in the Contact Center & Back Office
Close the gap between contact center and back office operations with the Upstream Works Desktop (UWD). Give all digital workers across the enterprise a full view of all customer interactions across all channels and associated digital activities, including FollowUps and cases.
UWD empowers digital workers across departments with enhanced productivity capabilities to easily view and track all customer interactions. With UWD, Back Office advisors have the same productivity tools and capabilities as UWF agents.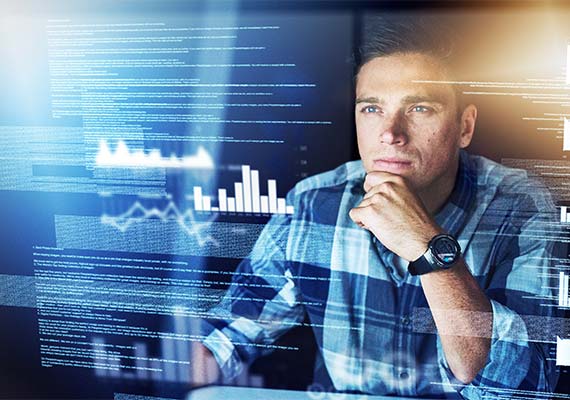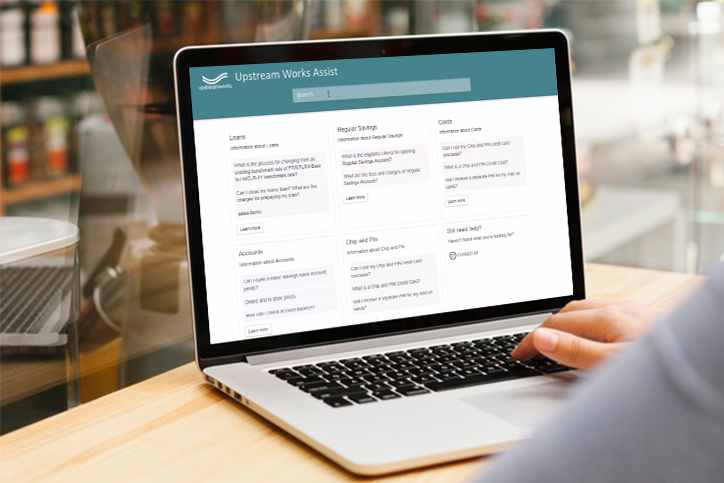 Upstream Works Assist Knowledge Base & Self-Service
Upstream Works Assist knowledge management is an omnichannel, centralized knowledge base.
Empower organizations to improve their omnichannel customer experience with Assist Customer Portal, a self-service online help center. Expert Assist is an internal contact center knowledge management system that allows agents to work more efficiently while streamlining interactions.
Upstream Works Assist is an advanced feature that is available for Upstream Works on Finesse (UWF) and Upstream Works Desktop (UWD).
Upstream Works + Cisco SolutionsPlus

Enhance the Cisco contact center offering for a complete solution with Upstream Works products in the Cisco SolutionsPlus program. Cisco SolutionsPlus is a purchasing program for Cisco's customers, channel partners and sales teams for selected third-party products and applications.
The following Upstream Works products are now available on the Cisco SolutionsPlus Program:
Upstream Works for Finesse Productivity Pack
Upstream Works for Finesse Digital Base
Upstream Works for Finesse Omnichannel (UCCX)
Upstream Works for Finesse Application Server Base
For more information about the Cisco SolutionsPlus program, visit the Cisco partner website