Cisco Live EMEA: Previewing The 2018 Keynote Sessions in Barcelona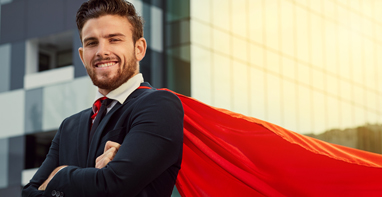 Cisco Live EMEA in Barcelona is days away, and it looks like this is an event that will be packed full of information.
Reviewing the agenda, here are just five of the keynote subjects that have piqued our interest:
Unlock the Power of Data
This is critical. Every brand should be asking "how do I transform data into information?" There is a lot of power in understanding customer behaviour and what those customers want from you.
Changing the Security Equation
It's 2018 and GDPR enforcement will commence in May. As companies are gathering more customer data there is a requirement to take security more seriously and regulations, such as GDPR, means the equation changes for everyone.
The Rise of the Team
Internal teamwork and collaboration is becoming more critical than ever. The evolution of the customer experience means that customers now interact with brands at many different stages in the customer journey. Traditionally a contact would have been shared between sales, marketing, or customer service teams, but now the boundaries are blurred as customers expect the same experience wherever they are on their journey.
Transformation through Innovation
Many industries are being forced to innovate. Look at retail banking for a great example. Challenger banks are opening quickly. Fintech companies are redefining how to deliver financial services. Traditional companies are finding that new brands are designing completely new services with the customer in mind from the start – not years of legacy systems and processes. They can only compete by testing new ideas – innovation is the only way that many companies will survive as they work towards transforming the customer experience.
Unlock the Value of IoT Data
Connecting to the Internet of Things is becoming a critical way to get closer to customers because it provides valuable data on customer behaviour without the need for surveys or questions. You can learn about customer preferences based on their interactions with devices and services.
Managing an omnichannel customer experience requires an innovative approach and the use of customer data to build better relationships. This is exactly what the tools designed by Upstream Works help brands to achieve and we will be showing our solutions at Cisco Live EMEA Jan 30 – Feb 2.
We look forward to exchanging ideas with you in the Cisco Collaboration Village. Drop by for a demo!