Unify the Customer Journey Across the Enterprise
Enrich agent and customer engagements with a unified view of all interactions. The Upstream Works Desktop connects the customer journey across all channels, touchpoints and departments to enable digital workers in the Contact Center and Back Office to improve First Contact Resolution (FCR), increase productivity and enhance the customer experience (CX).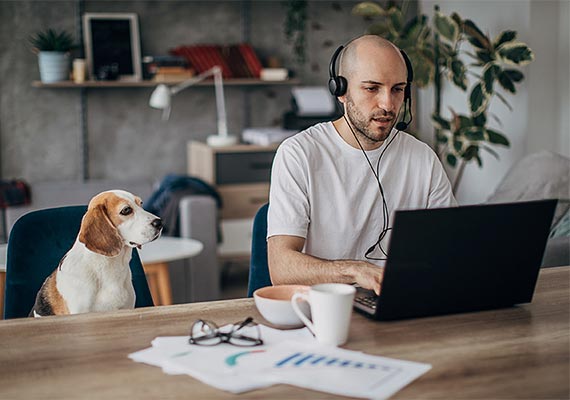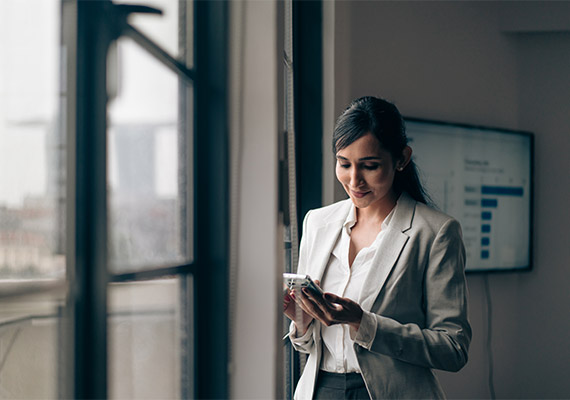 Digital Channel and Solution Flexibility
Improve CX with continuous and consistent engagements across all customer journeys. Upstream Works Digital Solutions seamlessly connects all digital channels, including email, web chat, SMS, messaging, social, bots and more. Easily add channels as your business needs change.
Upstream Works helps organizations meet the changing needs of customers. We offer a flexible and integrated approach to platforms, channels and business applications. We give organizations of all sizes the ability to leverage existing and emerging technologies like AI and RPA, while using automation and bots to grow and scale.
Better Agent and Customer Engagements with Digital Solutions
The Upstream Works Agent Desktop helps improve the quality of agent and customer engagements. It provides a unified view of each customer with quick access to data, applications and CRMs across all digital channels. With the Upstream Works Desktop (UWD), digital workers in the back office have access to the same tools and information as agents in the contact center.
Boost efficiency with productivity tools, Assist knowledge management and the new Virtual Agent Portal that easily integrates with your AI applications to guide digital workers for quick resolution of customer issues.
Give your customers more personalized engagements with full visibility of all customer interactions, tasks and cases. Contact Center agents have access to the right tools, allowing them to make each interaction more informed and meaningful.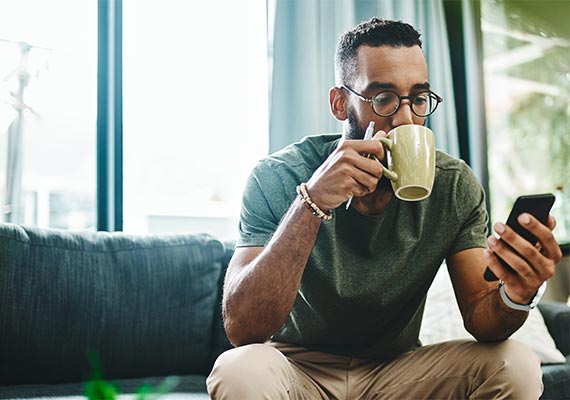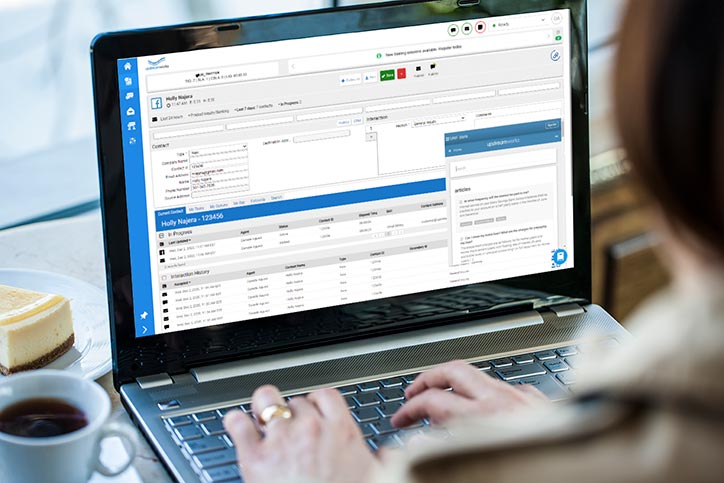 Extend Digital Solutions with Seamless Integrations
Upstream Works Digital Solutions can integrate to multiple business applications, backend systems, databases and CRMs. Extend the value of the Upstream Works Desktop and all the tools utilized in your business by giving agents and digital workers one-click access directly from a single desktop. Streamline workflows and increase productivity with screen pop, click-to-dial and data exchange.
Our flexible integration strategy allows organizations to integrate to applications as needed, and can change, grow and scale as business needs change.
With everything in one desktop, organizations can improve agent and digital worker engagement which results in increased efficiency and reduced customer effort.
Meaningful Metrics & Simplified Management
The Upstream Works Supervisor Desktop simplifies contact center management with real-time reporting and analytics. Upstream Works Digital Solutions deliver actionable information about the entire customer journey, from channel activity to agent success.
Upstream Works comprehensive cross-channel reports and performance data include:
Real-time and historical omnichannel reports
Metrics like First Contact Resolution (FCR) and Agent Solve Rates
Key Performance Indicators (KPIs),
Standard Historical Reports, including Business, Operational Skills and Transfer Reports