Customer Experience Strategies that will Define 2017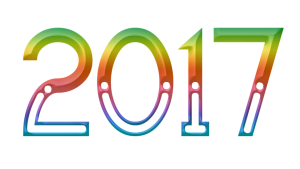 Being able to attract and keep your customer base from defecting to the competition has as much to do with the customer experience you offer as it does with pricing or products.
2017 ushers in a time of cross channel expansion that necessitates a strategic shift in how contact centers think about and deliver on service levels. There are new challenges but also new opportunities for unprecedented and exceptional customer experiences – experiences that can mean successfully differentiating your business from the competition and earning customer loyalty.
Make it simple, make it personal
The customer experience in 2017 needs to be effortless and personal. People are busy. Lives are complicated. Multi-tasking has taken on a whole new meaning in this age where so many of us are juggling work, aging parents, young children, keeping fit, helping out in the community, and more. As customers, we want our transactions and interactions with companies to be easy, and increasingly, we want to reclaim some of the personalization that has been lost through the upsurge in automation and self-service.
One easy to use Agent Desktop
When agents have a single, central place to access all the tools and information they need to effectively do their jobs, this translates into a great customer experience. With seamless integration, the agent desktop becomes an anchor for a number of different systems and databases that feed into it, providing agents with a full view of interaction activity, including historical and real-time information about queues, contacts, and all interactions across every channel.
Personal and Last Agent Routing
We've become so accustomed to "first in, first out" routing in contact centers. But today, technology has reached a point where traditional queuing of contacts can be balanced with a personal touch, connecting customers with specific agents who know them and their history. This is accomplished through personal agent routing, where a customer is associated with a particular agent and delivered to that agent as the first choice; and last agent routing, where customers are directed back automatically to the agent who helped them last.
Total Customer View
Successful businesses know that a customer doesn't interact with just one department. They might engage with sales, tech support, shipping, and billing, to name a few. And then there's the channels: phone calls, emails, chats, and more recently, video, texts, tweets, and posts. In 2017, the successful business will have a full view of the customer journey along with the customer's profile, history, and preferences, and use that information to provide targeted and relevant customer experiences.
Consistency is the Key
All those channels that customers are using to contact your organization – it's not enough just to offer them anymore. In 2017, the great customer experience that you provide for your voice contacts needs to be extended to the customers who opt for digital communications with you. From the services available on the chosen channel to your ability to meet service level agreements – customers expect an exceptional and consistent service experience regardless of the method they choose to contact you.
Persistent Context
The wealth of information that your business has on each and every customer is only useful if it's accessible and useful to your agents. Persistent context is needed for today's contact center, where customers are traversing from one channel to another, and sometimes one agent to another. Each leg of the customer journey results in decisions and information that needs to follow that customer throughout their experiences across your organization. 2017 is the year for true omnichannel solutions with persistent context and consistency across all channels.
Accurate Metrics across Every Channel
Consistent measurements and reporting on service levels, first contact resolution, agent solve rates, channel adoption, and user experience is critical.  It's no longer enough to look at statistics and trends related to voice calls – contact centers in 2017 require analytics on a wide range of data within and across all channels.
Leverage What You've Got
2017 is a time for businesses to recognize and leverage their own assets and strengths, and look for best of breed offerings to complement them. Look for solutions that streamline, extend and add value to today and in the future. Flexibility and seamless integration is critical. This applies not just to integrations with business software applications, CRM platforms and backend systems, but also to partnerships and alliances formed with like-minded companies.
Experience Upstream Works for Finesse V2.7 and see how Upstream Works can help your organization usher in a prosperous and Happy New Year.