The CX Forecast for 2018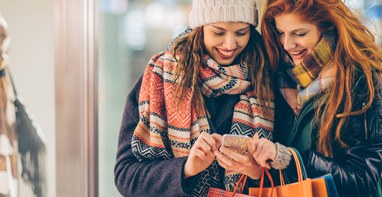 As we move into 2018, there are fundamental aspects to customer experience that we can't lose sight of as we race towards the next great technology, gadget, or app. This blogger would like to approach things differently and point out that predictions on AI, IoT, VR, etc aren't going to be very useful to an organization if they don't first have a solid CX basis on which to build these technologies.
So what's a solid CX basis?
In short, it's a mindset and approach that puts the customer experience front and center. That might seem fairly obvious, but is it really? To deliver on the vague promise of Customer Experience, one has to consider the desired outcomes – what is your business hoping to achieve?
Really, it can be boiled down to one thing – customer loyalty. A loyal customer is a repeat customer, and if treated right, a loyal customer is also a brand advocate who will help you attain more loyal customers.
The elements for achieving customer loyalty in 2018 aren't that different from a year ago. They are:
Personalization
Who doesn't immediately recognize and resonate with the cry "Norm!"? That beer-drinking lovable character who took up residence at his beloved Cheers bar stool every single day since time immemorial almost certainly did so because he considered his Cheers people "family". Imagine if, when you called a contact center, you were greeted by name ("Norm!"), you were automatically served by your preferred agent ("Sam"), and that agent could predict what you were going to say before you even said it ("Beer, Norm?"). That is the kind of personalized treatment that kept Norm coming back (of course he was also fond of the product), and it is a key ingredient for customer loyalty regardless of industry.
Customer-Centricity
Taking a customer-centric approach to engagement involves the entire organization being brand advocates and supporting the customer experience. Although it is the contact center agents who are likely the first point of contact, the information they are accessing can be from multiple sources across many departments. A customer-centric approach means centralizing that information so that customers can decide how and when they want to contact your organization and still receive consistent service. If they're in a web chat with one of your agents and then decide to abandon that in favor of a phone call (a phenomenon known as channel-hopping), a customer-centric approach would be to support that transition in a way that is seamless to the customer. The conversation details, any documents shared, the entire context needs to accompany that customer along their entire journey with your brand, across the organization. The omnichannel contact center needs to provide a channel-less experience from the customer point of view, i.e. the channel is irrelevant to the level of service they receive.
Fast Issue Resolution
As much as having a personalized experience can make it more enjoyable, the customer generally has other things to do with their time and they are only reaching out to achieve a goal, whether it's to ask a question, make a purchase, or get help with something. Resolving issues quickly and effectively must still be a top goal of the contact center. There should be minimal wait time, low handle time, few transfers, and no need for the customer to re-contact for the same reason.
Effective Agents Across Every Channel
To be effective, agents need information. They also need tools to be able to connect customers with that information, and also to be able to connect the dots between the various interactions the customer has had with your business. The customer may have emailed last month with a question, and then called a week later with an urgent support issue, and then used web chat today to help with an online purchase. Who knows, tomorrow they might take to social media to praise the service they consistently receive with your organization. All these contact points and omnichannel interactions need to be linked and easily accessible to the agent in their omnichannel agent desktop, for a consistent and rewarding experience.
So as you peruse through the various predictions about contact centers in 2018, remember that technology for technology's sake isn't likely to propel your organization to the forefront of CX. Instead, be cognizant of your ultimate goal: customer loyalty – and mindful of how important it is to be customer-centric at the core and remain that way as you grow and develop your contact center capabilities in 2018 and beyond.