CX Today, Business Value Tomorrow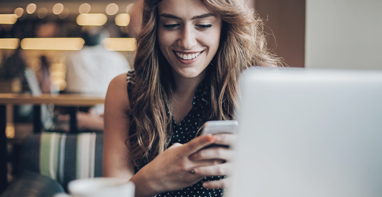 Customer Experience, or CX, has become the new de facto contact center aspiration. Organizations worldwide are latching onto this latest acronym, determined to make it happen, to realize its business value, even if they're not quite sure how to enact a holistic, strategic approach for their entire business.
Where to start? What are the facts and statistics that help build a business case for CX transformation?
As you start your 2018 plans, a must-read is J Arnold & Associate's new Strategic Report: Modeling Today's Customer Experience to Create Tomorrow's Business Value. The data analyzed in the report helps eliminate much of the guesswork from your CX strategizing and planning.
Customers are now leading the way with technology, and the businesses serving them need to catch up or perish – that much is clear. But what's not as obvious is whether transforming the CX is actually advantageous to the business, or just a necessity to survive. Even more puzzling for many organizations is how to even start coming up with a solid strategy when the pace of change is accelerating so quickly.
The report uses real data from multiple sources to identify the elements of a good CX, and conversely, a poor CX; and the impacts of both – to customers, to agents, and to the organization overall – hard facts that help build a business case for CX transformation. The report then goes on to look at market readiness for delivering good CX, and strategies for helping organizations make it a reality.
Customer expectations for personalized, convenient, and cross-channel communications are higher than ever, and contact centers are facing challenges, both operational and technological, in meeting those expectations. Whether it's high agent turnover; striking the right balance between offering self-service and investing in agent tools and support; integrating new technologies while remaining dependent on legacy systems; or detecting and preventing fraud whilst remaining customer-centric. The report touches on the importance of an organization's contact center strategy addressing and overcoming these challenges.
Customer Experience trends for 2018 are discussed, including the projected impact of self-service, personalization, and mobile; and the report concludes with strategies for organizations to embrace in order to successfully transform their CX capabilities for 2018 and beyond.
Read the full report here.
Upstream Works can help organization get Omnichannel Contact Center solutions right, and reap the benefits of transforming the customer experience. See Upstream Works for Finesse features and capabilities in action.