Cyber Threat and Customer Care – Protect Against Fraud

Upstream Works and Miller Thomson invite you to a Webinar:
Cyber Threat and Customer Care – Protect Against Fraud
Thursday September 14, 2017
11-12pm PDT | 2-3pm EDT
Organizations worldwide are experiencing an increase in fraud through social engineering across channels and the manipulation of contact center agents. Fraudsters use the contact center to identify gaps and vulnerabilities, exploiting agent knowledge to gain critical information that they can later use to take over accounts.
Join us as we discuss social engineering, cyber threat, and identifying risks when delivering customer care.
Proactive Cybersecurity for Contact Centers:
✔   Social Engineering / Cyber Threat – defined
✔   Practical Examples of Fraud in the Contact Center
✔   Risk Signals in the Contact Center
✔   The Value of Reducing Risk
✔   Agent Tools to Identify Risk
Presenters: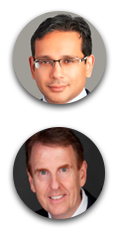 Imran Ahmad, Business Law Partner, Miller Thomson LLP        
Imran specializes in the areas of cybersecurity, technology and privacy law. He works closely with clients to develop and implement practical and informed strategies related to cyber threats and data breaches. He is a board member of CATA Cyber Council.
Darrin Mulligan, VP, Solutions Engineering, Upstream Works Software
Darrin is a customer contact solutions leader with a proven track record of designing and delivering effective integrated solutions that address the current and future needs of the business.
We look forward to welcoming you to the webinar.

Upstream Works Team 
Upstream Works provides Omnichannel Contact Center solutions to increase customer engagement and agent success. Upstream Works for Finesse brings the customer journey together with a Single Agent Desktop that seamlessly connects all channels, interactions and applications. Organizations gain actionable insights with full context, Interaction Activity, History and Reporting across the enterprise, enabling a consistently excellent customer experience.
© 2017 Upstream Works Software, Ltd. All rights reserved. Upstream Works and Upstream Works for Finesse, and their respective logos, are trademarks of Upstream Works Software, Ltd. All other trademarks and logos belong to their respective owners.
If you no longer wish to receive these emails, you may unsubscribe at any time. Unsubscribe