Today's Must-Have Call/Contact Center Software Capabilities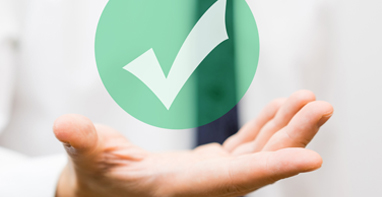 It's a new world. Technology keeps leaping ahead while businesses race to keep up and successfully ride out the hype cycle. Balancing existing technology with innovation, catering to each customer demographic you serve, while at the same time keeping agents motivated is a challenge. It can feel like you're destined to disappoint at some level – whether it's your customers, your team, or your business – but there is a way to balance meeting service expectations while continuing to evolve your call/contact center capabilities.
The Tables Have Turned on Customer Service
In the not-too-distant past, before call centers were contact centers, things were simpler. As customers, it was generally understood that we were served on a first-in-first-out basis, and that we might very well be waiting a while for our turn. Though the companies serving us were doing the best they could with the available technology, customers were essentially at their mercy.Recently, the tables have turned. It's now the customer that is driving service improvements in the contact center. It's the customer who expects businesses to support their devices and their schedules. And it's the customer who can easily turn to social media to tell all about their brand experience, and easily switch to a provider that is better equipped to give them the Customer Experience they seek. So, what does an organization and contact center need, so that their customers remain loyal and even become brand advocates?
The Features and Capabilities that Make for an Exceptional Customer Experience
Certainly, the focus in the contact center industry has shifted to become less about technology and more about the customer experience. However, it is still the platforms, integrated applications, and agent desktop features that provide the foundation for delivering those exceptional experiences. The following core capabilities are essential for today's contact centers.
Single Agent Workspace – Increases Agent Productivity and Satisfaction
• One desktop tool that is easy to navigate, intuitive to use, and enables collaboration
• Connects and supports all channels (phone, email, chat, SMS, social media, co-browse, AnyTask)
• Agents can do all their work in one place with data from other apps seamlessly integrated
True Omnichannel (not just support for channels) – Enhances the Customer Experience
• Consistent features and capabilities on all channels
• Harmonizes and supports channel hopping and channel escalation
• Gain efficiencies with insight from cross-channel reporting and actionable intelligence
Single View of all Customer Interactions Context – Personalizes the Customer Experience
• Easily view and access customer interaction history across all channels
• Easily navigable cross-channel transcripts of conversations
• Agent visibility into related, open interactions that increases FCR and reduces AHT
Broad, Deep, and Flexible Integrations – Increases Operational Efficiency
• Ability to integrate and leverage all applications, databases, legacy systems
• Application pop, click-to-dial, and data exchange
• Flexibility to add email clients, SMS providers, social channels, etc as need arises
Actionable Insights and Reporting Across Channels – Simplifies Management
• Manage agents, teams, tasks, and skills, including full task visibility and management
• KPI measurements to assess the quality of the customer experience
• Agent Solve Rate/First Contact Resolution metrics per channel
Deployment Flexibility, Scalability and Options – Lowers TCO
• Support for multiple platforms
• On-premise/CPE and Cloud/Hosted options
• Omnichannel-ready configurations
The Benefits of Getting Omnichannel Customer Experience Right
We've already talked a bit about the inherent value of retaining customers and creating brand advocates. But there are other reasons organizations are racing to offer customers a full-featured customer service platform, including:
• Extending the life and value of existing investments through seamless integration to legacy systems and applications – make your technology work smarter for you.
• Increasing upsell and cross-sell opportunities through analyzing and understanding customer history.
• Increasing agent success with enhanced agent productivity and employee satisfaction through full visibility and a single, intuitive omnichannel agent desktop.
• Improving processes and efficiencies across the organization by optimizing contact handling, eliminating channel silos, enabling collaboration, and providing access to information.
• Reducing agent training costs with one agent desktop for all channels, with consistent tools for managing each contact type.
• Implementing the right platform, i.e. one that is flexible and easily adaptable to changing business needs and requirements.
Upstream Works can help organization get Omnichannel Contact Center solutions right, and reap the benefits of transforming the customer experience you provide. See Upstream Works for Finesse features and capabilities in action.