We're Feeling the Love – for Customers, Agents, and Business Growth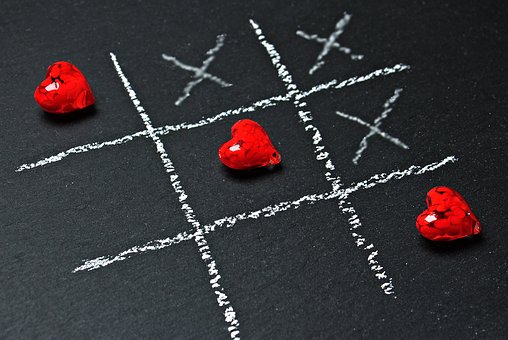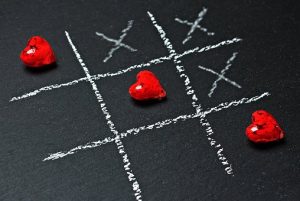 There's a lot of pressure to make Valentine's Day count. After all, it's one single day dedicated to achieving your relationship goals when there may be 364 other days that go unrecognized.  At Upstream Works, we are all about customer relationships. They are at the heart of what we do all year round, and with good reason. Customer love translates to customer loyalty and advocacy. When you think about your own customer relationship goals today, instead of showering them occasionally with grand gestures, chocolates, flowers, dinner, and spa gift cards – consider treating them to a consistently great customer experience (CX) all year long.
Communication is Key to a Great Relationship
With any relationship, communication is key. The recently published Dimension Data 2019 Global Customer Experience Benchmark Report underscores this and we're feeling the love – for customers, agents, and business growth. Let's take a look at how some of the takeaways from the report support the case for better communication and how Upstream Works translates these into great CX relationships.
The report asked respondents "what is the single most important thing about CX?", and the top response by a landslide is "builds customer trust / loyalty". This speaks to the common goal that brands have around the world. But how is that goal to be achieved? Respondents were asked to rate the top three factors that impact customer satisfaction, and the top answers are explored below.
Ease of Resolution
Reducing customer effort is key to customer satisfaction (CSAT), according to over 70% of respondents. This makes sense – an experience can be personalized or otherwise made to be memorable but the main objective of that customer is to get their issue resolved so they can get on with what's important to them. This translates to measurable statistics like first contact resolution, reduced agent handle time, and minimal transfers.
Agent Knowledge
With over 52% of the vote, agent knowledge is widely regarded as being critical to achieving customer satisfaction. That knowledge can refer to several different aspects of agent awareness, including their comprehension of previous or inter-related interactions, knowledge of products, services, and processes, or knowledge of customer preferences or even the customer journey.  Agent knowledge is achieved with full visibility into queues and interactions, shared knowledge bases, and easy access to full customer context and interaction history.
Ease of Contact
Taking the third spot in top factors impacting CSAT is choice / accessibility / ease of contact. Certainly the number of channels supported (phone, email, chat, social, video, co-browse, etc) is a big part of this. But it needs to be more than just a checklist of channels. Customer channel preferences are changeable depending on factors like time of day, device, and type of transaction. Not only do organizations need to offer multiple choices for engagement, it has to be easy for the customer to move between them and get consistent, excellent service on every single one.
How is the Relationship Doing?
Getting customers into a long-term relationship with you might involve these top three things – but how do you assess whether it's really working? According to the report, Analytics continues to be identified as the top factor that will reshape CX, with over 50% of respondents naming Analytics as the top technology priority. Yet only 13.5% of respondents rate their analytics capabilities as optimal. In fact, "the measurement of cost per transaction is still widely neglected, particularly on digital channels", meaning that many organizations don't even have the data to be able to measure the efficacy of their digital transformation initiatives. Only with meaningful data across all channels, business units, and integrated systems will you be able to evaluate your customer relationships and your organization's progress towards its CX goals.
Earlier, we talked about communication being key to successful relationships, and this holds true on so many levels. Whether it's a customer having a chat with your brand, your agent being able to easily consult with a SME for speedy resolution, or a supervisor being able to communicate with her team. It even extends to data being able to communicate information to management on how well a channel, service, or product is supporting the corporate vision.
Contact us to learn more about how Upstream Works can help you with your customer relationship goals on this Valentine's Day – and on any day. Watch our Upstream Works for Finesse V3.7 demo video and feel the CX love.