Customer Experience Management in 2019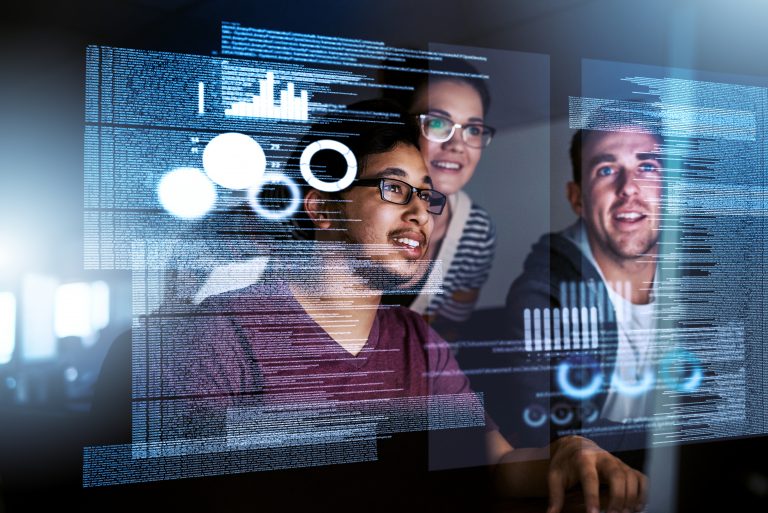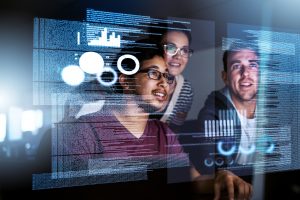 As 2018 draws to a close and we get closer to ushering in a fresh new year, there's a temptation to sensationalize up-and-coming technologies and get a bit brazen with predictions and statements about what's to come. However, with a firm grasp of some of the advancements that 2018 has brought us, it's logical to predict that these will continue to make an impact on Customer Experience Management in 2019.
AI, Bots & RPA
We're seeing greater interest and adoption of Artificial Intelligence (AI) in our customers' contact centers, including the use of bots to support the popularity of chat as a channel option and a surge in self-service. AI, previously regarded as bleeding edge and somewhat limited in practical uses, is now a reality with applications that are generating results.
As agents become increasingly specialized in order to support customers who require more complex assistance, we see a surge in Robotic Process Automation (RPA) – a technology that automates routine processes. Agent time is optimized, enabling them to devote more time to higher-value work that results in greater customer experience.
According to CMO.com, Gartner VP, Michael Maoz indicates that 72% of customer interactions in 2022 will be facilitated through emerging technologies; RPA, machine learning applications, chatbots and mobile messaging. The key to success with bot deployments is that when a bot interaction is escalated to an agent, the full context of the bot conversation goes along with the chat request so that the experience for the customer is seamless.
Not surprisingly, along with an increase in chat is an increase in self-service overall. Customers are increasingly independent, scouring websites and social media for information, reviews, and pricing,  only engaging with a representative when absolutely necessary. This speaks to the overall requirement for flexibility that the average person's schedule and lifestyle require. According to Maoz, customer self-service is expected to grow to 64% by 2022. Meanwhile, agent-based interaction will reduce to 15% by 2022, with a further 21% being agent-assisted self-service. The technologies required to support the demand for self-service include kiosks, chatbots, contact center knowledge base, and video.
Dedicated Desktop and Customer Journey Management
Digital transformation isn't new – we've been moving towards digital engagement and seeing a reduction in phone calls for years. However, the nature of that transformation is continually evolving.
Call Centers and call center software underwent a transition to Multichannel Contact Centers when they started to add contact methods like email. The very word "multichannel" seemed to indicate that the more channels a contact center could boast, the better. But adding on channels in an ad hoc manner created a big challenge – namely how to manage multiple bolted-on systems and still provide a consistent and measurable experience?
This ushered in the more recent shift towards the Omnichannel customer experience – where a well-integrated interaction platform blends the channels so that the focus becomes more about the experience of the customer and agent rather than about the channels themselves. Having a single dedicated agent desktop as an anchor point in the omnichannel contact center has helped organizations to normalize interactions for a smoother and more efficient customer and agent experience.
As we move into 2019 we see a further development in digital transformation, where Omnichannel evolves into Customer Journey Management – where organizations have full visibility into the entire customer experience and can be proactive and personalized in the products and services they offer – increasing revenues and customer loyalty.  According to the Aberdeen Group, companies with a formal customer journey management program see a 54% return on marketing investment, reduced costs of customer service and 3.2 times greater revenue from customer referrals.
Analytics and Data Management
With the digital transformation, the sheer volume of data is increasing and becoming increasingly challenging to manage and to leverage. 68% of organizations believe that increasing the overall volume of data makes it difficult to meet their regulatory requirements. And yet it is critical that organizations not only be able to keep up with their regular operations, they also need customer journey analytics to have an accurate picture of how the new digital and customer experience strategies they are deploying are impacting the business.
Organizations deploying Customer Journey Management strategies are amassing a wealth of quantitative and qualitative information – from call recordings and digital transcripts to customer satisfaction and channel activity. It's critical that the data be accessible for easy manipulation and analytics in the form of third party reporting platforms, in-house systems, and custom dashboards. Contact center software integration also needs to be taken into account, where data needs to feed into integrated systems, particularly in the case of contact centers where agents can be using 30 or more applications and databases to service customers. With customer data readily available, agents are empowered to provide fast, efficient issue resolution and higher overall customer satisfaction.
Being able to access and leverage the data across organizations, from sales and marketing to the front office and the back office, the data analytics provides information and insights to unlock new opportunities for proactive and personalized customer experience.
Learn more about Upstream Works for Finesse – Customer Journey Management software with a dedicated agent desktop, digital flexibility and management simplicity for Cisco Finesse. www.upstreamworks.com