Company
Mitchell 1 provides software, repair information, and marketing services for the automotive aftermarket, medium truck, and heavy truck industries. Based in California, they offer complete solutions to help their customers to manage their auto repair shops efficiently and profitably.
Key Results
Upstream Works has enabled Mitchell 1 to benefit from:
66% improvement in average speed of answer
80% reduction in abandoned calls
The Challenge
The challenge Mitchell 1 faced was that they had a complicated and outdated system. It was difficult to make changes, and it lacked the reporting capabilities that they needed to fully understand how to improve their customer experience.
Our Solution
Mitchell 1 chose Upstream Works for Finesse (UWF) for its phone and email capabilities, with integrations to Cisco Dialer and Mediasense. The solution included a unified agent desktop and workspace to easily and consistently manage all customer communications across the customer journey, with consolidated reporting and insights across all channels.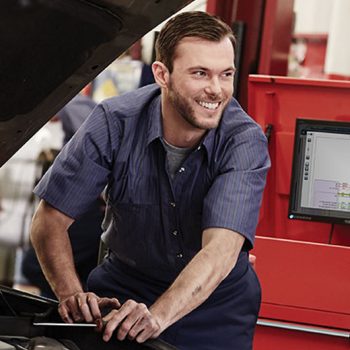 "With the flexibility that UWF affords us, today we're better than we were yesterday and tomorrow we'll be better than we are today."
– Ben Wahlquist,
Telephony System Analyst,
Mitchell 1
What's Next
Mitchell 1 has rolled out email to its larger business groups, and a CRM integration is in the works. They plan to continue evaluating other channel options as they evolve their customer experience capabilities.
Learn more about Upstream Works
The Difference
As an organization, Mitchell 1 is now able to have cohesive conversations with their customers and full visibility to all stages of the customer journey. With comprehensive data on conversations and interactions, they are better able to react, learn and adapt accordingly.