Innovate Tour 2022 Virtual Session
Speaker:
Rob is a contact center innovator with a passion for simplifying and improving the agent experience. During the Innovate Tour, he will highlight how Cisco contact centers can utilize AI application integrations to support agents and transform CX while innovating with digital transformation.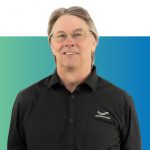 In the Innovate Tour Virtual Session, we discuss:
Separating AI hype from reality
Best use cases for AI applications in the contact center
Addressing staffing woes with agnostic AI
Opportunities for AI, including Amazon Lex, Google Dialogflow, Microsoft AI, and IBM Watson
Achieving cloud migration flexibility while protecting investments
Transforming CX with AI
At Upstream Works, we're redefining the customer experience – for you, your customers, for all of us.